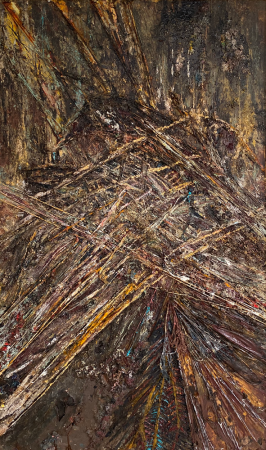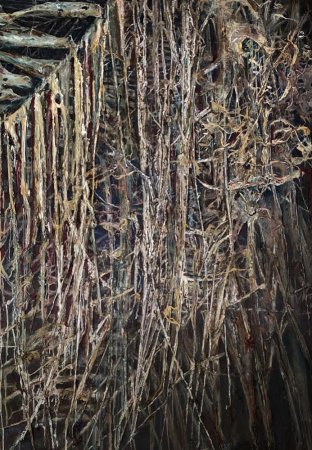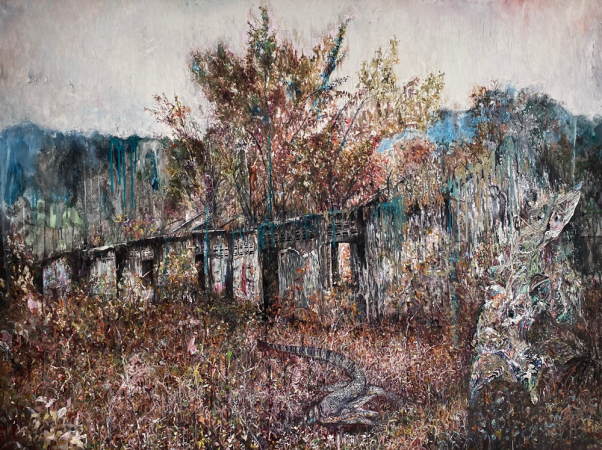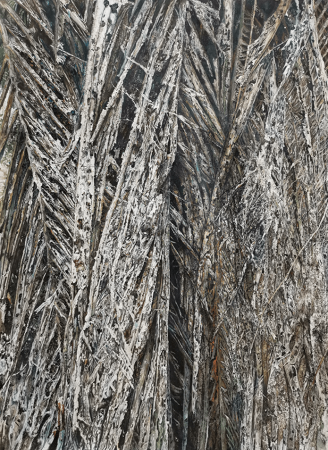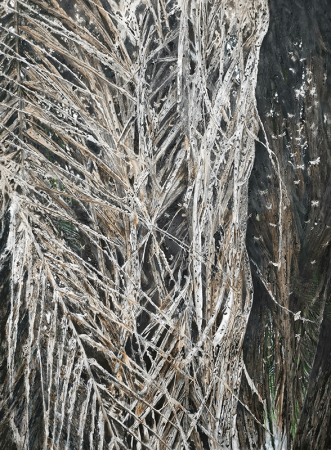 Tiong Chai Heing
B. 1986, Johore, Malaysia.
---
Tiong Chai Heing graduated from Dasein Academy of Art, Kuala Lumpur, Malaysia (2008).
Chai Heing is amazed by chemical reactions — their ever-changing state and form piques her curiosity. The fact that the world is made up of tiny particles astonishes her and that cultivates her interest in depicting objects beyond their superficial appearance. Her experience with long term care for an autistic sibling has also influenced her to pay attention to the rejected ones in society and to relate to the derelict state of abandoned objects. Chai Heing uses unwanted textiles and various used materials to elude her statement. Her works imply that the processes of depletion and exhaustion are the keys to complete the nature's cycle.
Her achievements include the Grand Prize of UOB Painting Of The Year Award (Malaysia, 2015) and First Prize – Charcoal Category (Tanjong Heritage Art Competition, Malaysia, 2008).
She had a solo exhibition "Impermanence Is The Antidote Of Frailness" at Suma Orientalis in 2019. Recent group shows she has participated include "The Contemporary Showcase 2" (Galeri Prima, Kuala Lumpur, Malaysia, 2017), "Pameran 101 Seniwati – Di Mana YOUng" (Balai Seni Negara, Kuala Lumpur, Malaysia, 2017), "The Young Malaysian Artist 2" (Galeri Petronas, Kuala Lumpur, Malaysia, 2013), and "Asia Art Link Exhibition" (Cultural Centre, Philippines, 2010). In 2010, she completed a residency programme with House of Matahati (Kuala Lumpur, Malaysia).
Chai Heing currently lives and work in Kuala Lumpur, Malaysia.
UOB Bank, Singapore
Private Collections throughout Malaysia and Overseas