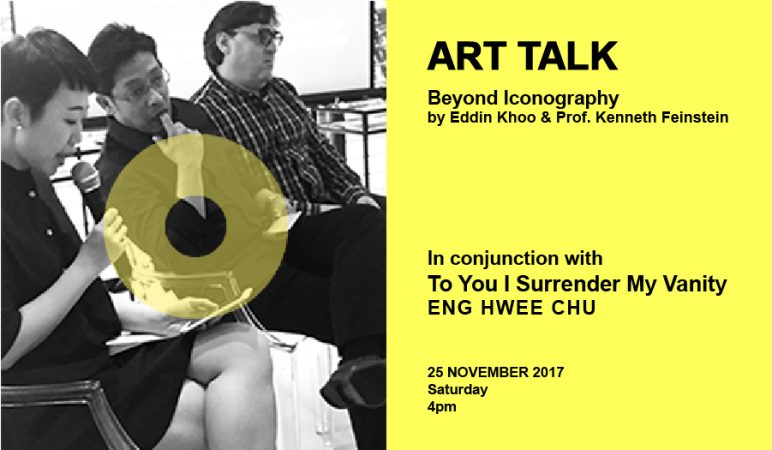 Eddin Khoo & Kenneth Feinstein
3 – 5pm, 22 September 2019 (Sun)
Eddin Khoo and Dr Kenneth Feinstein discussed the iconography and other artistic approaches employed in Eng Hwee Chu's painting process.
Eddin Khoo is the founder and director of PUSAKA. He is also a writer. His publications include 'Ismail Zain, Intermediations: Selected Writings on Art', 'Traditional Malay Wood Carvings, The Spirit of Wood' which he co-edited with art historian T.K. Sabapathy, and 'Ib: A Life' – an acclaimed Malaysian artist Ibrahim Hussein's autobiography.
Dr. Kenneth Feinstein is an Associate Professor in Sunway University. He is an artist, writer and curator. He has substantial experience in multi-displinary art practice. One of his solo exhibitions, "I Know What I See & I See What I Know", was held at Yogya Nasional Museum, Yogyakarta, Indonesia.