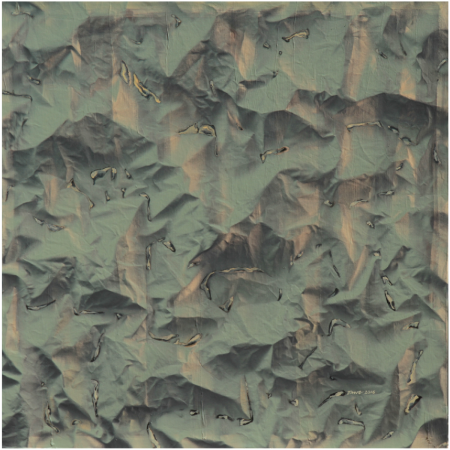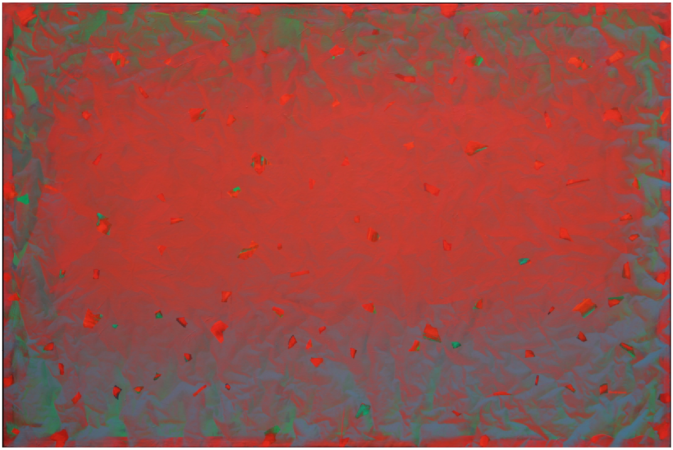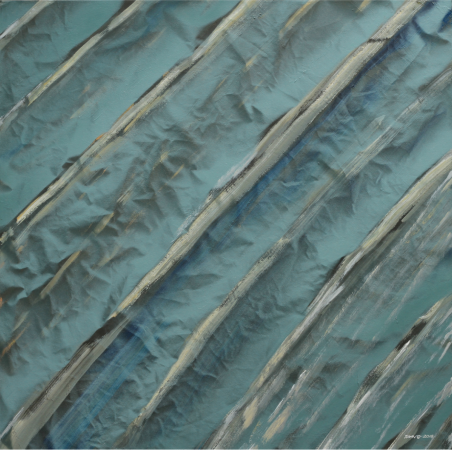 Born in 1943 Malaysia, Hon Yin graduated with honours in Geography 1967 and a Diploma in Education in 1968 from Universiti Malaya.

The Fine Arts degree course, the first of its kind only started in Malaysia in 1970. Hence, he ventured on his own, as a self-taught, and travelled extensively to the major art museums in Europe, the US and Australia to study their masterworks.

He was initially driven by fame, and ego, which wasn't a bad thing he surmises, and leaving a legacy for others to remember would be a good sum total of his entire existence. Intensely drawn to the works of Diebenkorn and Rothko, he is known for his tactility, signature style crinkling effects and the use of the air brush.
He has had 4 solos including one at the Australian High Commission in 1986, and participated in more than 50 group shows. He has exhibited at National Museum and Art Gallery Singapore (1983), Pacific Asia Museum, Pasadena, California (1988), Yokohama Shimin Gallery, Kanagawa, Japan (1999), and Capital Normal University, Beijing (2006). In 1978-1991, he was actively showing with the UTARA group together with Khoo Sui Hoe and Sharifah Fatimah Zubir.

Hon Yin paints to express that impulse within himself. He has always been a firm believer in reducing the reasoning aspects of his paintings, thus, he lets his intuition guides the way he paints. He never begins with sketches, but allows one painting episode to lead him onto the next. His works evokes ambiguity.

Ambiguity puzzles, and that creates bond and interaction with the viewer. Hence, all his works titillate that ephemeral continuity beginning from his 'Roofscape' and 'Horizon' series in the 70s gliding to his 'Water Margin' series and up to his current, 'Silk Road' series. But there are others. "Something in the Air', 'Four Seasons', and "Magical Stairway' are as equally contemplative, poetic, meditative and serene.

In this current series, Hon Yin takes to the sky, glides with a sense of escapism to the stratosphere and beyond, and lets his imagination run wild. Sometimes he stumbles upon something quite magical, while seeing a world beyond troubled waters and discovering beauty beyond borders and caste, as Mother Earth prisms in glorious splendour. Painting to him after all, is his journey to seek the magical…