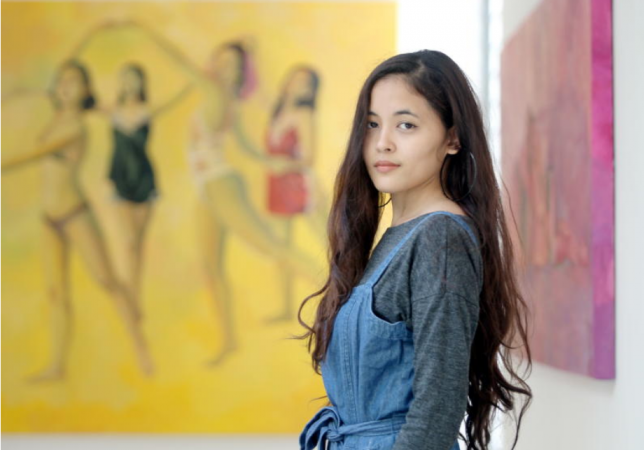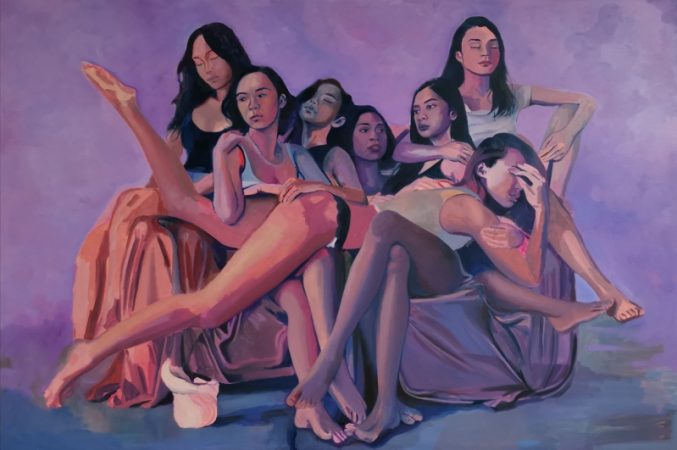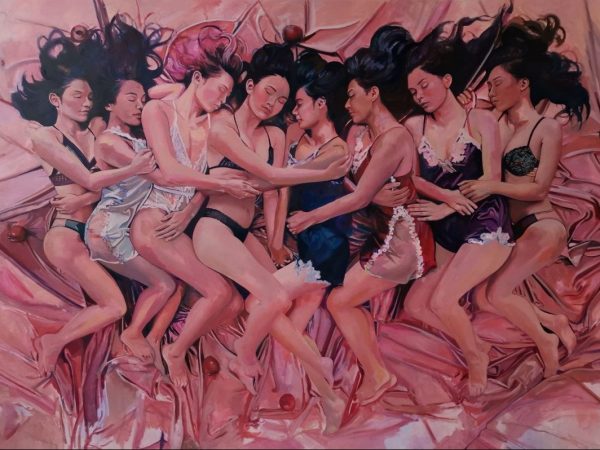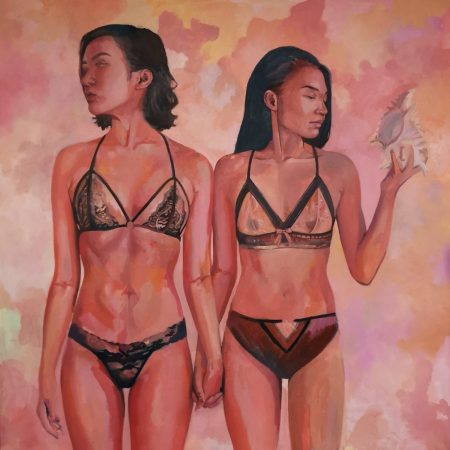 Sofia Haron
B. 1991, Penang, Malaysia.
---
Sofia graduated as a Bachelor in Fine Art from Universiti Teknologi MARA, Shah Alam, Malaysia in 2015. Sofia has experimented with oil paintings, fabric collages and sculptures. Her subject matter is the uniqueness of females and their roles in society. She believes emotions is the most important element in her works as she questions the notion of how society perceives women, from a rebellious youth to a child-bearing mother, from a conformist to the patriarchal structure of society to one who dares to stand up against it. The viewers could notice the rise of strong empowering lines which take over her canvasses as she caresses the female figures in all shapes, sizes and ages.
Sofia had her first solo exhibition "EVE" at Suma Orientalis in 2019. Her selected group exhibitions include "Pancaroba" (Ken Gallery, TTDI, Kuala Lumpur, Malaysia, 2018), "Art Aid" (White Box, Publika, Kuala Lumpur, Malaysia, 2018), "Rooster Mania" (Zoo Atria Gallery, Bangsar Village II, Kuala Lumpur, Malaysia, 2017). "Journey Exhibition-Seri Pacific" (National Art Gallery, Kuala Lumpur, Malaysia, 2017) and "50/50" (Melaka Art Gallery, Melaka, 2011). Sofia has completed a residency programme with Sembilan Residencies (2018).
Sofia currently lives and works in Kuala Lumpur, Malaysia.
Private collections in Malaysia and abroad
Discover more on Fauzan Omar
Discover more on Fauzan Omar