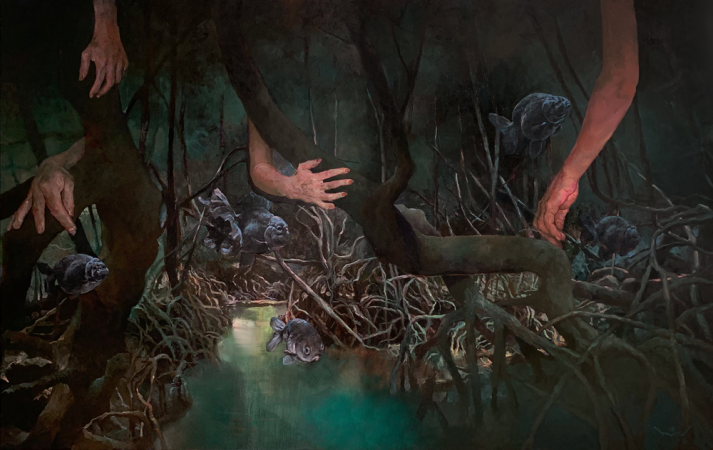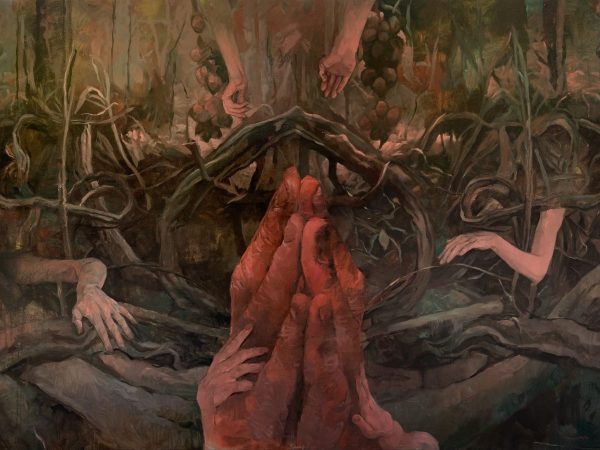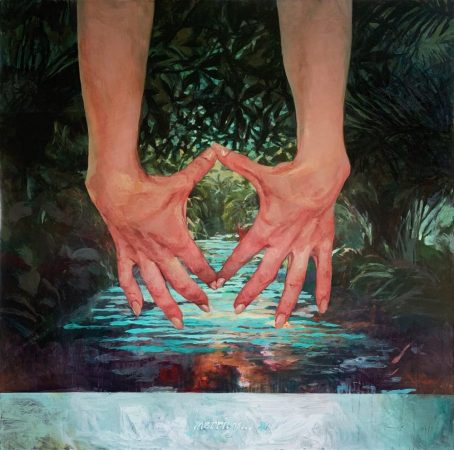 Marvin Chan
B. 1972, Kuala Lumpur, Malaysia.
---
Marvin works mostly in oil besides sculpting with various types of clay and copper wires. He creates figurative characters and works them around a surreal environment filled with symbolism. Pertaining to his interest in philosophy, he attempts to introduce elements, methods and materials to build an address, to convey his philosophical views fitted in modern living. His works offer room to examine ideas with brevity and simplicity as his goals. Hailing from advertising background, Marvin has won numerous awards in advertising. His notable achievements include the "Best Study Case Award" (Truly Asia Campaign, Malaysia, 2001), "Cannes Finalist" (KFC Popcorn Chicken, Malaysia, 2006), and the "Times Asia-Pacific Advertising Award" (Harley Davidson Motorcycles and Apparels Sdn Bhd, Malaysia, 1999).
Marvin's solo exhibitions include "Serpents in the Sun" (Suma Orientalis, 2019), "Invisible Lives: Tempting Frailty" (Chan Hampe Galleries, Singapore, 2016), and "Inconsequential Consequences of Hope" (Wei Ling Gallery, Kuala Lumpur, Malaysia, 2010). He has participated in many group exhibitions, including "Being Human" (ArtStage Singapore, Singapore, 2015), "The Artist and the Muse with Asian Art Museum" (University Malaysia, Kuala Lumpur, Malaysia, 2015), "Maritime Silk Road Art Fest 2015" (Shanghai, China, 2015), "The Big Picture" (Museum of Asian Art, University Malaya, Kuala Lumpur, Malaysia, 2014), "Malaysian Eye" (Ritz Carlton Malaysia, Kuala Lumpur, Malaysia, 2014), "Kembara Jiwa" (Fukuoka Art Museum, Japan, 2013) and "Susurmasa/Time Line" (50 years of Malaysian Art, National Art Gallery, Kuala Lumpur, Malaysia, 2008). Marvin completed a residency programme with the Vermont Studio Centre, USA in 2010.
He currently lives and works in Kuala Lumpur, Malaysia.
National Art Gallery, Malaysia
Private Collections in Malaysia and abroad
Discover more on Fauzan Omar
Discover more on Fauzan Omar