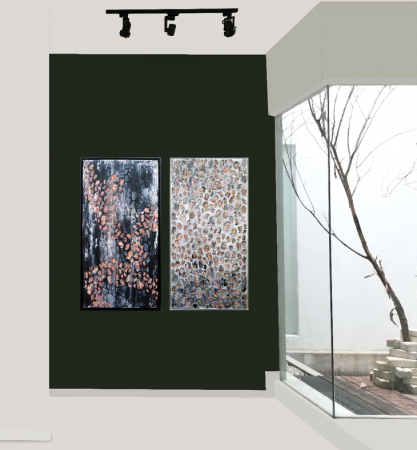 Louise Low
B. 1984, Kuala Lumpur, Malaysia.
---
Louise Low graduated with Bachelor in Contemporary Art from University of Tasmania, Australia in 2010 and Diploma in Fine Art from Kuala Lumpur College of Art, Kuala Lumpur, Malaysia in 2002.
Her achievements include Special Jury Prize from Mekra Citra, Galeri Shah Alam (2007), and 1st Prize in Watercolor Competition from Tanjong Heritage Art Competition, Malaysia (2004).
She completed a residency programme with Theertha Red Dot Gallery, Colombo, Sri Lanka in 2010.
Louise solo exhibitions include "Symphony and Oppression: Studio at Straits" with Straits Collection in Penang, Malaysia (2011), "Three Four Five Eight Solo Exhibition" with Horus & Deloris Contemporary Art Space in Sydney, Australi (2010), and "Love Me Now" with Lookiss Art Gallery in Kuala Lumpur, Malaysia (2008).
Louise currently lives and works in Kuala Lumpur, Malaysia.
Private collections in Malaysia