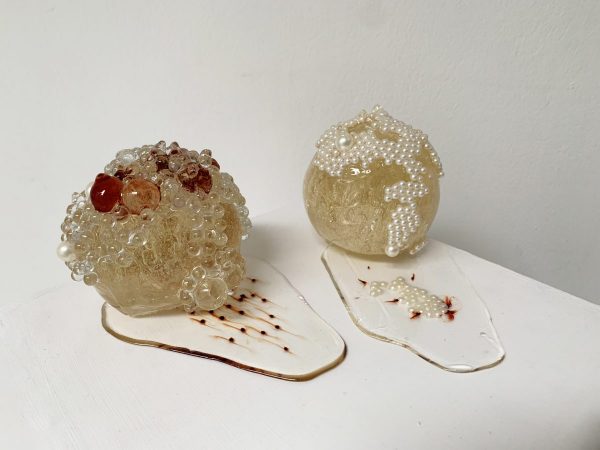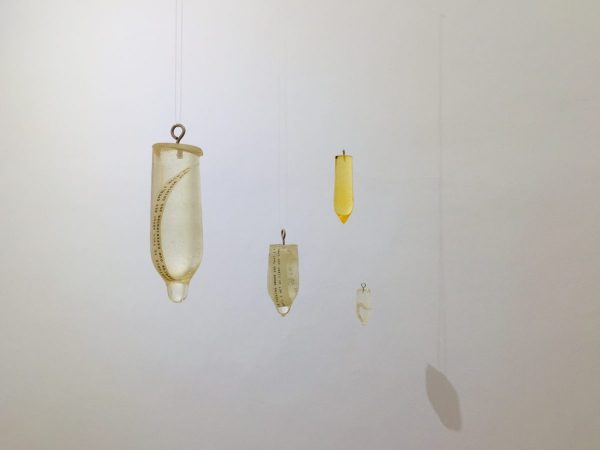 Lith Ng Yee Leng
B. 1996, Kuala Lumpur, Malaysia.
---
Lith Ng Yee Leng graduated from Malaysian Institute of Art in 2017. She creates microbial sculptures, phallic objects and secretion-like forms with resin cast, sometimes embedded with found objects. The resistance to the sexual repressions in patriarchal society is central in her practice. Her thought-provoking works are pervaded with bold and liberated expressions of women's inner feeling about relationship as well as sexuality, which are conventionally considered as social stigma.
Lith has had two solo exhibitions to her credit, notably "In Defence of Pleasure" (Suma Orientalis, 2019) — an installation presentation consisted of phallic-looking sculptures which contain paper strips with monologues submitted by anonymous women, while the second exhibition titled "Wet(Issue)" (Suma Orientalis, 2019) showcased a good mix of installations, assemblages and paintings. Selected group exhibitions Lith has participated in include "#Reimagineus" (Urbanscapes, Kuala Lumpur, Malaysia, 2018), "Platform 3 Throwness" (Galeri Chandan, Kuala Lumpur, Malaysia, 2017) and "Suitcase-Artsurrection" (Findars (Raw Art Space), Kuala Lumpur, Malaysia, 2016).
Lith Ng currently lives and works in Kuala Lumpur, Malaysia.
Private collections in Malaysia and abroad
Discover more on Fauzan Omar
Discover more on Fauzan Omar