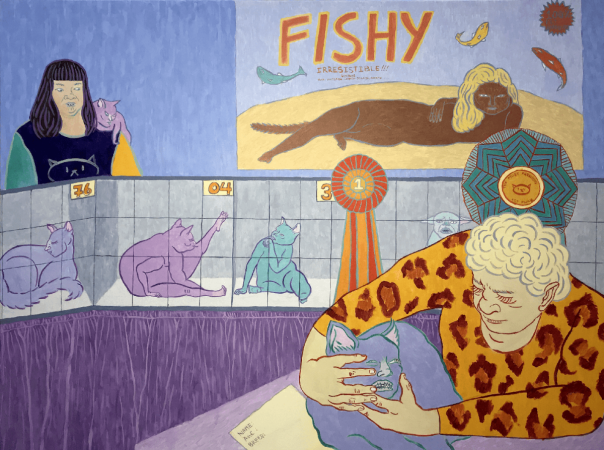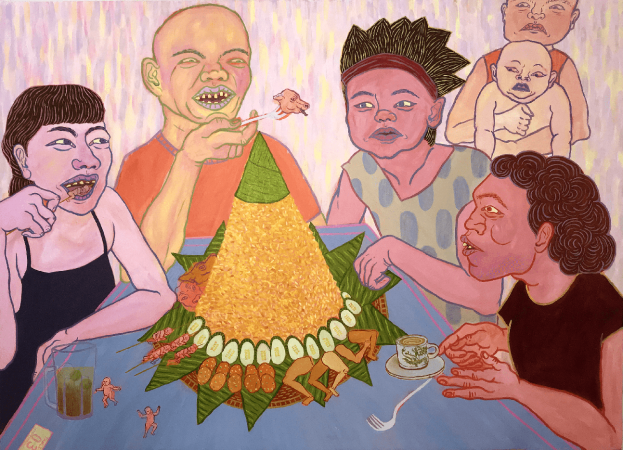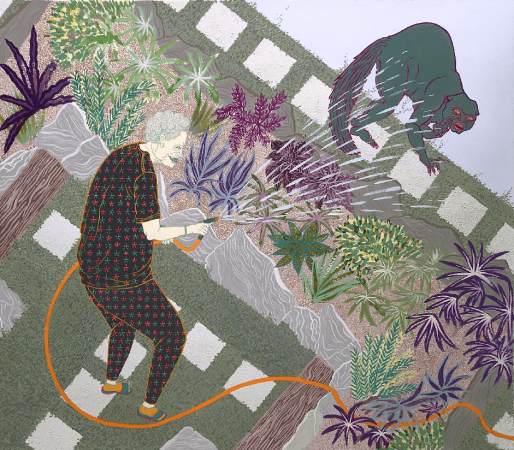 Jane Stephanny
B. 1989, Indonesia.
---
Jane Stephanny graduated with a Bachelor in Fine Arts from Lasalle College of the Arts, Singapore (2010) and subsequently obtained a Bachelor in Art (Illustration) at School of Visual Arts, New York (2014). Jane works with gouache, acrylic and printmaking. The quirks and peculiarities of the human condition is over portrayed through her satirical lenses. Starting from her careful observation of human behaviour, Jane juxtaposes the bizarre with the mundane, topping it up with a humorous spin on things in a slightly unnerving, grotesque manner. She finds perfection in imperfection, and embraces mistakes as a unique kind of beauty that is ultimately more meaningful than the beauty found in perfection. Her works feature characters who are often not afraid to show their ugly side. They are flawed because they are human and indeed, being flawed is what makes them human. Her works also question what it really means to be human and whether we are really all that different from the creatures we choose to surround ourselves with.
Amongst the achievements she has attained include the Society of Illustrators Scholarship Les Kanturek, USA (2014) and Society of Illustrators Memory of Joyce Kitchell Award, USA (2015).
Her first solo exhibition titled "Mom, That Cat Is Weird" was held at Suma Orientalis, 2018. She participated in group exhibitions include "Inside Outside" (Waley Art, Taipei, Taiwan, 2018), "K&N Presents: Raksasa Print Studio" (Knuckles and Knotch, Singapore, 2017), "Art Editions Asia" (New Agency Gallery, Melbourne, Australia, 2017) and "Hot Mesh" (Kult Gallery, Singapore, 2016), "Such a Lovely Place, Such a Lovely Face" (Praxis, Singapore, 2009), and National Library Exhibition, Singapore, 2007).
Jane Stephanny currently lives and works in kuala Lumpur, Malaysia.
Nanyang Academy of Fine Arts, Singapore
Private collections in Malaysia and abroad