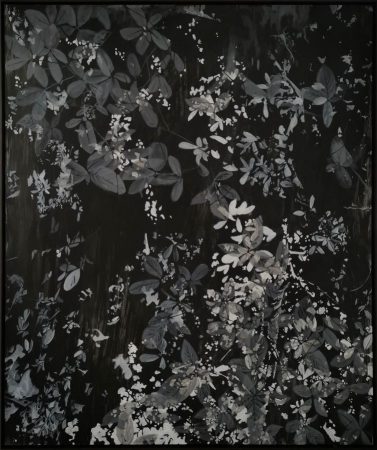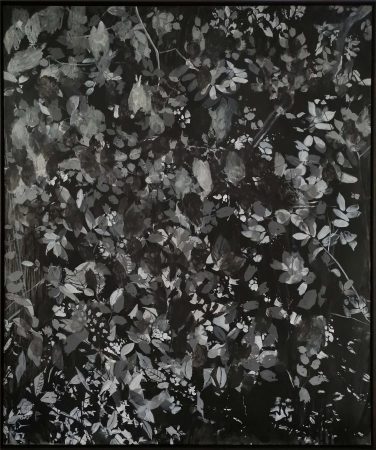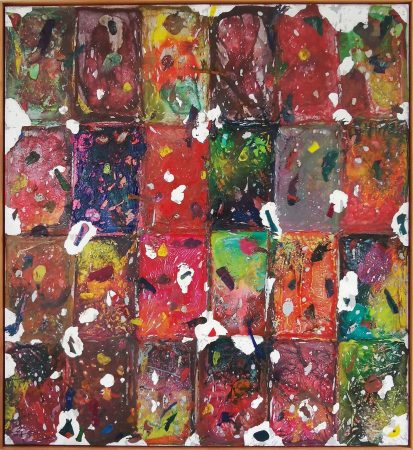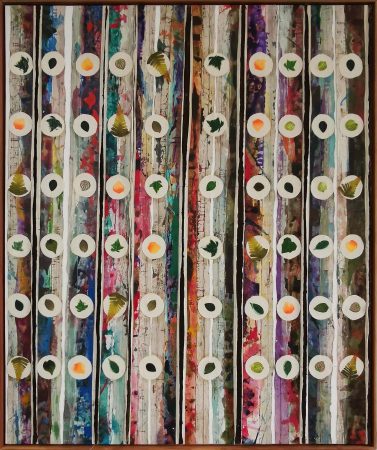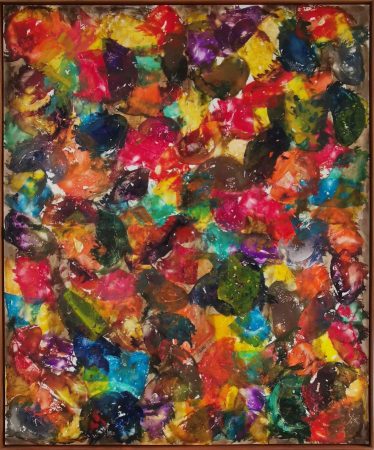 Fauzan Omar
B. 1951, Kelantan, Malaysia.
---
Fauzan received his Master in Fine Art (Paintings) from the Maryland College Institute of Art, Baltimore, Maryland, United States in 1984. Prior to that, he has obtained a diploma in art teaching (ATD) from Institut Teknologi MARA (now UiTM), Shah Alam, Selangor, Malaysia in 1974. Environmental issues have always been his concern, harking back to the days as a youth living in the suburb, occasionally encountering that unexpected bloom that graces the mid-morning air. Reminiscing them, Fauzan is greatly affected by the progressive changes he observes. His works re-interpret the issues of forest fires, haze, and overdevelopment by depicting the resilience of people who were tested under such tragic and harsh living conditions. He also uses the collage technique in search of the meaning of materiality as well as the intertwining relations between natural beings and human creation.
Some of Fauzan's finest moments include receiving the Australian Cultural Award (International Cultural Relations Department of Foreign Affairs and Trade, Australia, 1995), the Major Award of Philip Morris Art Competition (National Art Gallery, Malaysia ,1995), the First Prize/Major Award in Malaysian Scenes Art Competition (Kontena Nasional, National Art Gallery, Malaysia, 1989) and the First Prize/Major Award (Abstract Painting) in Pemodalan Nasional Berhad Art Competition (Kuala Lumpur, Malaysia,1985).
Selected solo exhibitions include "EXTREMELY EXCESSIVELY HARSH" (Suma Orientalis, 2020), "Feeling The Heat" (The Edge Galerie, Kuala Lumpur, Malaysia, 2018), "Hazardous Beauty" (Wei -Ling Contemporary, Kuala Lumpur, Malaysia, 2017), and "Recent Paintings by Fauzan Omar" (Australian High Commission, Kuala Lumpur, Malaysia,1991). Some selected groups exhibitions include "Negaraku" (National Art Gallery, Kuala Lumpur, Malaysia, 2017), "From Penang to Dhaka Drawing and Print Exhibition" (Faculty of Fine Art Gallery, Dhaka University, Bangladesh, 2016), "Art and Sustainable Development" (Andaman Art Museum, Krabi, Thailand, 2015), "Making Connections: Southeast Asian Art" (ANU School of Art Gallery ANU, Canberra, Australia, 2015), "ASEAN National Artists Convention and Exhibition" (Thaksin University, Songkhla, Thailand, 2014) and "Signature Art Prize" (Asia Pacific Breweries Foundation, Singapore Art Museum, Singapore, 2011).
Fauzan currently lives and work in Penang, Malaysia.
Private collections in Malaysia and abroad