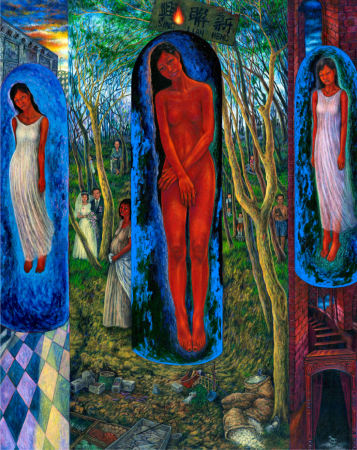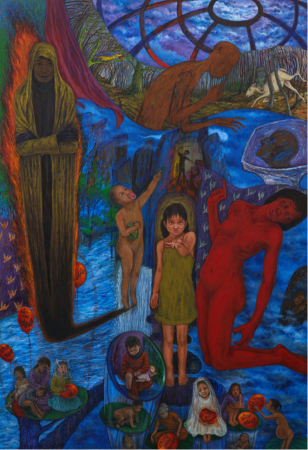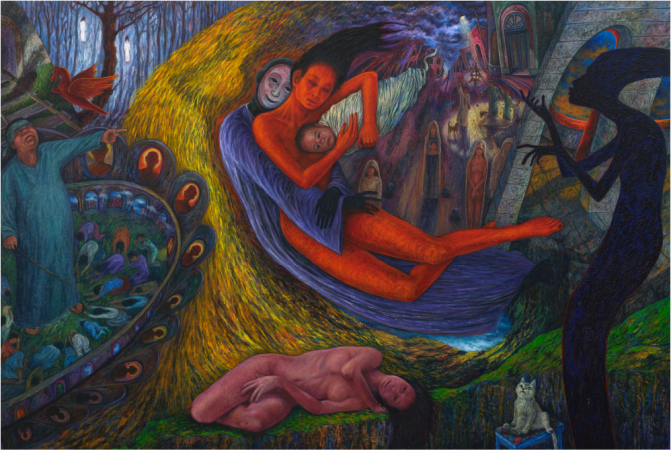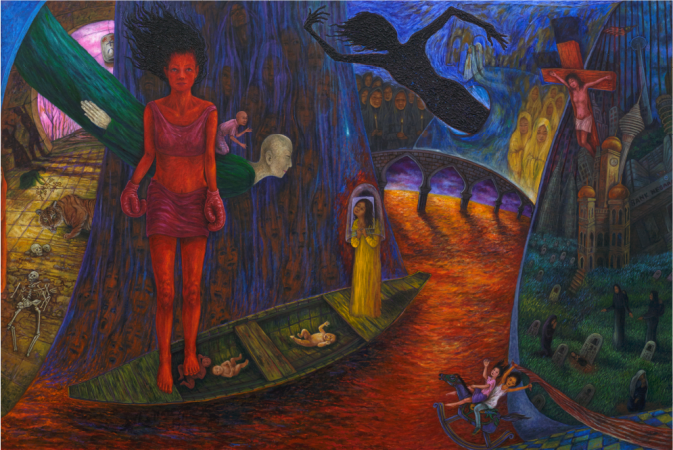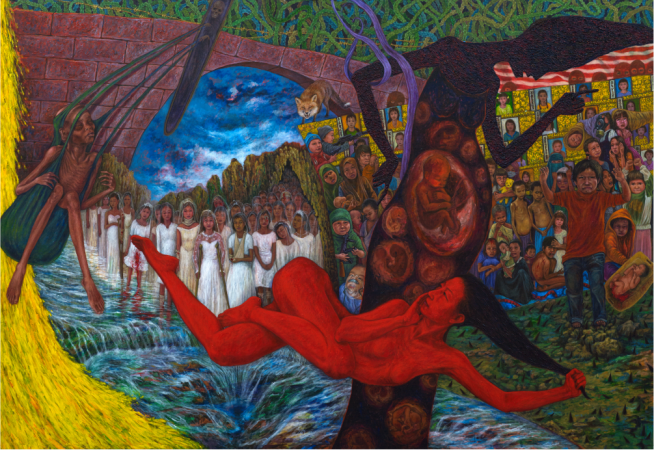 Extremely Excessively Harsh
This Archival Exhibition is not about reliving the past or glorifying it, nor is it an autobiography. It is about a celebration of what is to be an extension of an artist's mid-career, one who has continued to intrigue the art scene ever since with her own unique style. Eng Hwee Chu at 50, is no commoner to the fine arts scene in Malaysia. She first made waves in the Malaysian art scene winning the 1991 Salon Malaysia '3 Paintings Award' organised by National Visual Art Gallery, Malaysia. Thereafter, she won the Philip Morris ASEAN Art Awards in 1994 thus representing Malaysia to the finals. Her works have travelled the length and breadth of this region. They are collected by noted institutions abroad. She was also once compared to highly acclaimed South American artist Frida Kahlo. Her signature style has been described as Feministic whilst another scholar coined it as "Magical Realism". But her paintings portray emotions and subjective interpretations rather than actual physical reality although most canvasses of hers embody figurative of people familiar to her surroundings. As such, her style reflects a co-relation with Figurative Expressionism extolled from Germany in the early 1900s.
Hwee Chu's contents are unbecoming but subtly homecoming. Sensuality, decedents and morbid truths are essential features in her composition. To many cultures, her subjects are taboo and disturbing. Even more so when they accustom her to her own race and the hometown she came from. Her works evoke emotions and the state of helplessness. In a way, they led the viewers into intimacy with the weaker sex. It is always about her concerns held captive by submission and inadequacy, and the concerns she feels are accustomed to being a female and vice-versa. To pent her frustrations, she resorts to her brushes and reacts as loud as she possibly could but not by words nor actions of the activists. To illustrate that, she casts her doppelganger self and others close to her into her paintings, lingering them onto the canvas surround, as symbols around the messages she is eager to propound.

At 50, she embroils herself with motherly duties towards her three teenage kids whilst spending the rest of her time doing what she does best, painting. Many artists whom she used to train with, awe at her stature and some even regard her with the kind of respect a student would accord a teacher. Yet extraordinarily, she remains humble and focused. She scrutinises her own handiwork, constantly assesses herself and is meticulous to the content happening in and around the canvas. "Every single detail is important down to the expressions of the people appearing in the paintings", and so she says. Those who know her well would wholeheartedly agree. Quite often, a layman would have seen seemingly finished paintings lying around in her studio for months yet if you asked her, it is still incomplete. Such is her. Exact and uncompromising. And that is the story of Eng Hwee Chu. A serious artist in her own right.