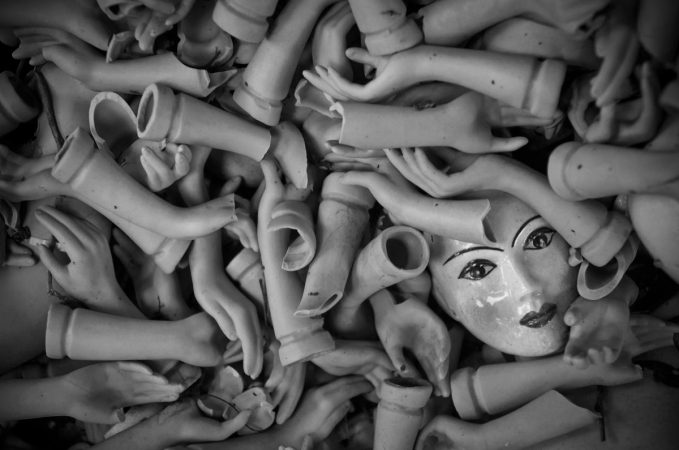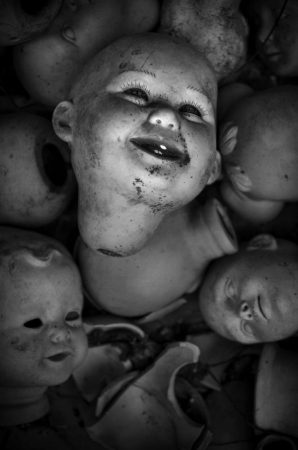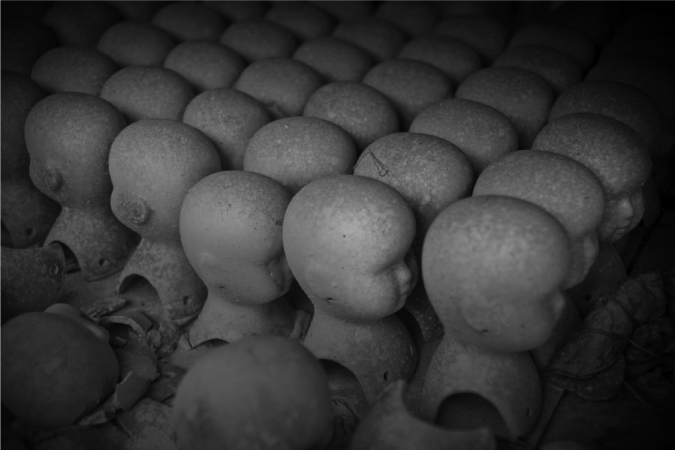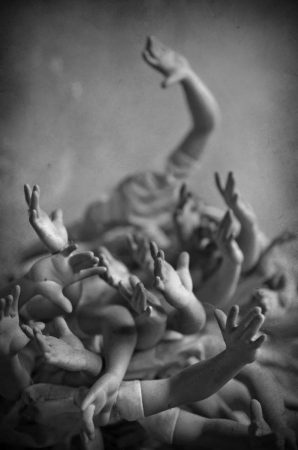 Chong Kok Choon is a photo artist. His interest has taken him to the hinterlands of Cambodia, the mountainous region of Tibet and up the river Ganges in India. Living the life of a travel documenter, he seeks every opportunity to hone his skills and techinques in photography. He would capture anything and everything worthy of a story he wants to tell with his Nikon, Panasonic, Fuji and Leica cameras, depending on the scenario he wants to depict, all with great content, technique and composition skills. As far as his eagle eyes can see, his armoury of gadgets strapped onto his pinions remains his most vicious weapon of prey. With each sojourn, there is always something new for him to learn, adapt and discover, and it helps to open his eyes on humanity. The whole new realisation and experience to share, have brought him a string of accolades and special mentions from renowned photography contests worldwide.
This series of works exhibited is a different tapestry from his usual oeuvre albeit a salient one. It is this extended flair of his varied photo shooting skills that has helped him weave his debut as an Art Photographer to be reckoned with. Out of the whole series of twenty-five images titled 'Lost Souls' exhibited in this show, twelve of these images never been exhibited nor sold before this exhibition, has earned him a Merit Award granted by the prestigious photography magazine, Black and White, USA. His location was a toy factory he chanced upon in the outskirts of Chiangmai, Thailand. There, he loomed a story he long cared about – human frailties. In-situ-ally, he warped and wefted his storyline, taking into consideration the angle and availability of natural light source to compliment the artificial ones he uses, and breathed life into these dolls. None of these dolls and its background appearing before his eyes was ever re-worked, re-organised or re-arranged.

To the first time viewers, this series looks horrific. And to a certain extent, nightmarish. When I first viewed it, it gave him such pleasure to watch my goose pimples rise. But truth be told, all these images froths an age-old social illness up to the brim so that his viewers could ponder and discern. Within the confines of its frame lies these images all basked in twilight, mirroring the destructive state of us, sentient beings – creatures of god and movers of the world whom all day long, only care about the 'worldly' concerns. Our walk towards utopianism is thus stifled, as we conveniently ignore the streets leading towards it, laden with long casting shadows of plight, of cataclysmic behaviour, and important issues plaguing us to disparity.

Whilst the pitching cries of agony and pleas for mercy resonate throughout the globe, the trauma inflicted upon the helpless weaker opponents, scars for life. These scars like an epidemic will one day manifest, clone itself and lurk upon its next unsuspected victim, as abuse, calamity, atrocity and anger, affecting all innocent mankind that stood along its way.

Thus, through his lens, we can physically examine the dangers of hostility, of neglect, and how culpable we as humans are, in one close proximity. It also exposes the morbid truth about us- what we are capable of, if our emotions are left unchecked. And the end result is almost always, never neat. We are but lost souls rummaging up others to be like the lost souls we equally are, in a frontier made for smiles, and that is not an acceptable requiem.